CITIZENS!
HELP ME, ACE ARMSTRONG,
IN MY FIGHT AGAINST THE ALIEN SCUMBAGS.
IF I HATE ANYTHING MORE THAN BLACK CEPHALOPODS
WITH SEE-THROUGH FREAKIN' HEADS, IT'S WEAKSAUCE
GAMERS, SO, SACK UP AND GRAB YOUR COPY
OF 'ACE ARMSTRONG VS. THE ALIEN
SCUMBAGS!' TODAY;THE FATE OF THE WORLD DEPENDS
ON IT!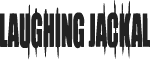 Ace Armstrong vs the Alien Scumbags © 2010 Laughing Jackal Ltd. All rights reserved. Developed by Laughing Jackal Ltd. PlayStation, "minis" and the PSN logo are trademarks or registered trademarks of Sony Computer Entertainment Inc.